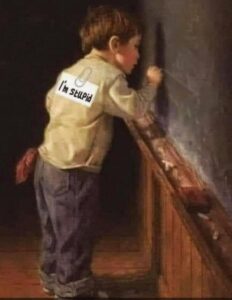 During a prank, a student stuck a paper on his classmate's back that said "𝗜'𝗺 𝗦𝘁𝘂𝗽𝗶𝗱", and asked the rest of the class not to tell the boy.
Thus the students began laughing on and off…
Came afternoon math class started and their teacher wrote a difficult question on the board.
No one was able to answer it except the boy with the sticker.
Amid the unexplained giggles, he walked toward the board and solved the problem.
The teacher asked the class to clap for him and remove the paper on his back. Continue reading →