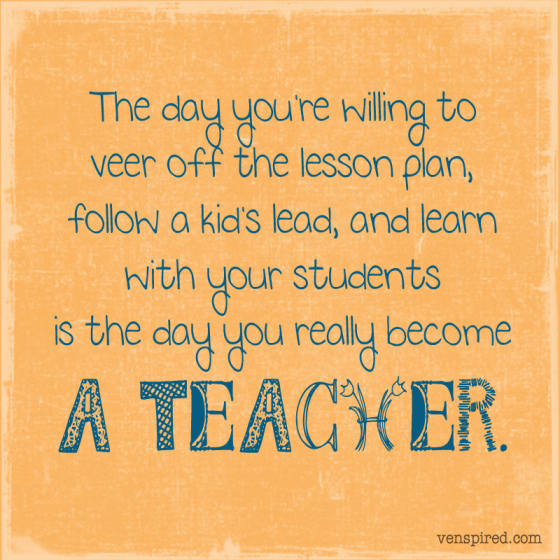 First, let me explain my qualifications for answering this question. I am a fully certified teacher in two states. I have credentials for teaching K-6 general education and K-12 special education. I have a BA in special education and a Master's in Learning and Technology. I am currently a 6th-grade teacher in a public charter school and teach leadership and STEM. But my most important qualification for answering this question is that I homeschooled my own children for 24 years. (I did not teach outside of that during those years, but I did start a private cottage school and ran that for 7 of those years). You want to know why your grandson gets finished with assignments in such a short amount of time. It does not take as long in homeschool with 1 on 1 learning. There is no better learning situation than 1 on 1. You do not have interruptions like you do in a classroom. We were always finished with our core academic schoolwork at home in about 1.5 – 3 hours depending on the subject. Keep in mind, I have twins with autism as well (which is why I had the cottage school) and my other two sons had/have dyslexia.
But here is why it takes longer at public school. There are music classes, art classes, PE classes. We have supplemental classes (such as STEM). These are not necessarily classes that require a written response assignment. We also have attendance we must take, lunch orders to track, and many other logistical hoops to jump through and paperwork to complete before the class starts in full swing. We do small groups where students can learn in smaller groups. There are a lot more turn-taking and collaboration opportunities between students. This takes time. Discussions when we deep dive into a subject takes time. Lunch is included in those hours as well as bathroom breaks. AND we have 30 students per class that we try very hard to make eye contact with and help during the classes. There is also instruction in which we scaffold the learning and create differentiated activities that don't require a written response. It's the learning activities, and the small group learning and collaboration and discussions, debates, and questions and answers that take place in the class that your grandson doesn't receive through the tutoring he receives at home. That sort of teaching takes time with so many students. Especially when students show what they know through individual presentations of projects they have completed.
I loved homeschooling. It was the most fun I ever had. As a homeschool Mom, I did a ton of enrichment, too. I took my kids to state parks and we kept nature journals. My boys were able to identify plants and animals in the wild. We also went to museums and libraries and anything we could to keep them intellectually engaged. Yes, it does take longer in a public school because there are more students to pay attention to and keep safe. Public schools may not be the best education for every child, but for some children, it's the only choice they have.
For some kids, public school is the only safe place for them to fall. Ultimately, it's up to parents to provide the best education for their children. It's not the government's responsibility. But it's not right to leave children without a solid foundational education if they don't have capable parents. There are students I teach whose parents are incarcerated, or sick and disabled, or homeless. The public school does serve a great purpose for our country. I'm a public school educated person. And I am grateful for the education I received because school was my happy place. And now I'm passing it on because I know what it's like to be that kid who was smart and curious and in need of good teachers and a safe place to learn.
I am a very caring teacher, pray for my students daily, and lose sleep over their learning growth and well-being. I'm not an anomaly. There are a lot of us. Different isn't necessarily wrong, it's just different. No one learns the same way. Some students do better in a school setting and others do better at home. It would be better if we could respect the freedom of choice and not pit one against the other because it's not about us. It's about our children and the future of the country and world. Some of the public-school students will be either working for your grandchildren or be their boss. Or, God forbid, without the right intervention, your grandchildren will be paying for some of the students' incarcerations. How many people in prison can read above 3rd grade level? Not many.
Just today I expressed to my students that they are the generation that will be making huge decisions about biotechnology and how it should or should not be used. All children are our future. They didn't ask to be born. They had no choice who their parents were. And I'm grateful and so happy to get to teach young minds to be leaders, kind, and intentional about their futures. Homeschool and school in brick and mortar are two different entities. They are apples and oranges, really. And it's a very personal decision how a parent chooses to give their children an education. Right now, I'm teaching live classes online at the same time I teach students in my classroom. It's hard. If you've never had to stand for seven hours' straight in a mask and keep track of over 100 6th-graders in brick and mortar setting at the same time engaging online students, you have no idea what we're going through.
It's grueling. But I'm grateful for the opportunity to do what I was born to do. Everyone needs a teacher. There's no way to learn everything and there are so many wonderful things to learn. We should embrace all the different ways of gaining skills and information and rejoice that our children are healthy enough and have what they need to learn well. We live in an amazing time for learning. And I don't disagree that education is being forced to change. It's a really exciting time for me because I love teaching outside the box. And I think educators who are flexible enough to do so, will always find opportunities to teach.
Regarding homework. I never believed in sending so much homework. With that, I agree. Some homework teachers send is busywork. It has nothing to do with increasing their skills. If it's for practice, fine, but if it's just to send homework for homework's sake, it's wrong to send it home.
Karla Akins
September 2, 2020
FAIR USE NOTICE: This site contains copyrighted material the use of which has not always been specifically authorized by the copyright owner. We are making such material available in our efforts to advance understanding of environmental, political, human rights, economic, democracy, scientific, and social justice issues, etc. We believe this constitutes a 'fair use' of any such copyrighted material as provided for in section 107 of the US Copyright Law. In accordance with Title 17 U. S. C. Section 107, the material on this site is distributed without profit to those who have expressed a prior interest in receiving the included information for research and educational purposes. For more information go to:

http://www.law.cornell.edu/uscode/17/107.shtml