President Trump suggested that if public schools do not reopen, that money could go to parents so they could send their kids to a private school.
"If schools do not reopen the funding should go to parents," the president said.
As I wrote in "Culture Jihad: How to Stop the Left From Killing a Nation," the only way to save the nation is for parents to take back their local school system and root out the leftist educators.
Our nation is being fundamentally transformed into a socialist society in part because many teachers have turned their classrooms into indoctrination camps.
So I have not been all that disappointed to see public school shut down. It's a great opportunity for parents to explore homeschooling their children — or sending their kids to a Christian private school.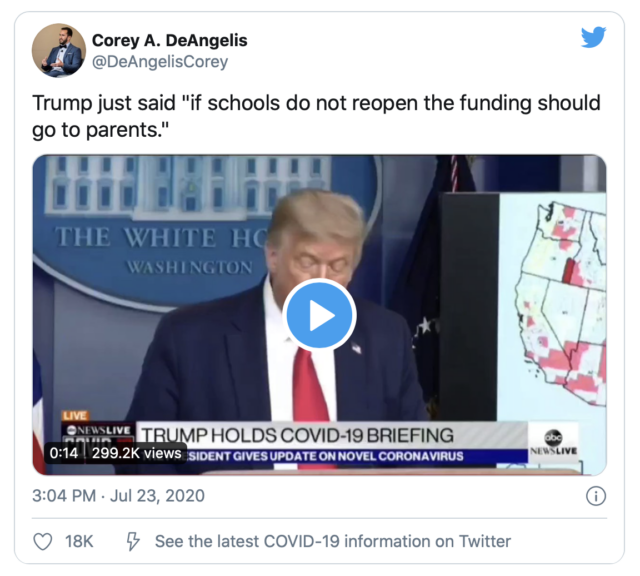 Written by Todd Starnes for Tod Starnes ~ July 23, 2020
FAIR USE NOTICE: This site contains copyrighted material the use of which has not always been specifically authorized by the copyright owner. We are making such material available in our efforts to advance understanding of environmental, political, human rights, economic, democracy, scientific, and social justice issues, etc. We believe this constitutes a 'fair use' of any such copyrighted material as provided for in section 107 of the US Copyright Law. In accordance with Title 17 U. S. C. Section 107, the material on this site is distributed without profit to those who have expressed a prior interest in receiving the included information for research and educational purposes. For more information go to:

http://www.law.cornell.edu/uscode/17/107.shtml