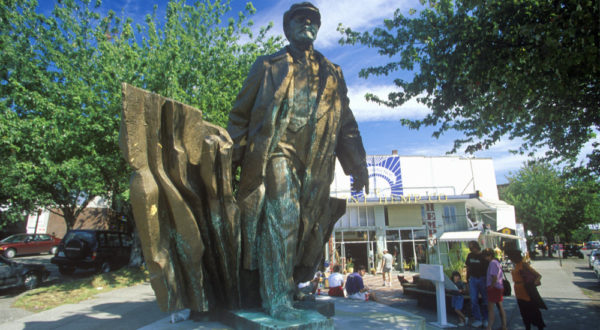 The fact that socialists are openly running for public office in America — that socialists actually hold public office in Congress — should serve as enough wakeup call that the nation's moral and political compasses are skewed, in dire need of correcting.
That it doesn't only screams this: America's public school systems have become utter failures.

So the one thing patriots in this country should throw all their efforts into right now is taking back the schools from the far-leftists who've been able to dominate the direction of administration and teaching in recent years.
Look at America's schools in years past versus years present.
"As recently as 20 years ago, the United States was ranked No. 1 in high school and college education," Jon Guttman, a research director for the World History Group wrote at History Net. "In 2009, the United States was ranked 18th out of 36 industrialized nations. Over that time, complacency and inefficiency, reflective of lower priorities in education, and inconsistencies among the various school systems contribute to a decline."
That's partly to blame.
So's this: administrative bloat.
Between 1950 and 2009, the student population of America's public schools grew by 96%. The growth in teachers during that same time was 252%. But the growth of administrators and other office staffers? That jumped 702%, American Enterprise Institute reported.
"America's public schools are bloated with bureaucracy and skinny on results," wrote Benjamin Scafidi at The Friedman Foundation for Educational Choice.
Oh so true.
Whereas one school, one principal used to be the norm, nowadays that same size school employs one principal, multiple assistant principals. numerous assistants to the assistant principals and principals — along with all the accompanying office staff. That doesn't even get to the guidance department, where ridiculously large numbers of guidance personnel are needed just to keep up with all the new social justice, diversity, tolerance and anti-bullying campaigns that pass as education, occupying school hours that could be better spent — that used to be spent — on math, history, science and the like.
Your tax dollars at work.
But let's not forget the creation of the biggest bureaucratic bloated float of them all, the Department of Education, where teachers' rights and union dollars take precedence over students' achievement and real learning. Where the rights of the parents to control their children's upbringing and education become subservient to the will of the government to train in the proper propaganda way. Your Jimmy Carter at work.
And this is what the government's training has brought.
"Arlington Public Schools quietly push transgender policies despite parent opposition," ran one Washington Examiner headline in May.
Another, from USA Today, from just a few days ago: "My daughter thinks she's transgender. Her public school undermined my efforts to help her."
There's more, much more.
"The Racist Beginnings of Standardized Testing," the National Education Association posited in a headline from 2018.
"How Black Lives Matter is moving into the schools," The New York Post reported, just this week.
"Florida teacher reportedly banned students from wearing crosses," The Blaze wrote in 2017, about a lawsuit that had brewed on behalf of alleged persecuted Christian students.
"Public Schools Teaching American Kids that Socialism is Better than Capitalism," wrote Jeremiah Poff on ToddStarnes.com in May.
That one explains today's political climate — yes?
But really, the transgender fight alone should fuel patriots in general, and Christians in particular, to sit up, stand up and shout out: No. Not in my backyard.
Not in my school is a boy who suddenly decides he's a girl going to go into my daughter's locker room and change alongside her.
Not in my school is my daughter going to be accused of hate speech for protesting the intrusion of privacy — the perverted intrusion of privacy.
And when the schools won't listen?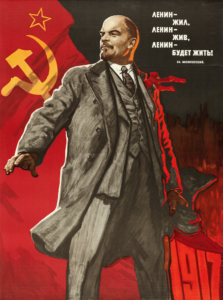 Throw the bums out. Run for School Board. Take over the local education system and dominate the discussions.
Set the policies, quiet the radical clowns, hush the petulant sue-happy special interests.
Send the crazies back to crazy town.
That right there is the single most effective action Christians, conservatives, constitutionalists, patriots and traditionalists can take right now to right this teetering ship called Public Schools — and, in the long term, to bring back some sense and solid constitutional grounding to our entire political structure.
As Vladimir Lenin reportedly said, it only takes one generation of youth to transform the world.
The left, in America, has had its generation. It's time to take back and teach right.
Written by Cheryl K. Chumley for The Washington Times ~ August 31, 2019
FAIR USE NOTICE: This site contains copyrighted material the use of which has not always been specifically authorized by the copyright owner. We are making such material available in our efforts to advance understanding of environmental, political, human rights, economic, democracy, scientific, and social justice issues, etc. We believe this constitutes a 'fair use' of any such copyrighted material as provided for in section 107 of the US Copyright Law. In accordance with Title 17 U. S. C. Section 107, the material on this site is distributed without profit to those who have expressed a prior interest in receiving the included information for research and educational purposes. For more information go to:

http://www.law.cornell.edu/uscode/17/107.shtml