July 22, 2019 ~ I cannot give this up…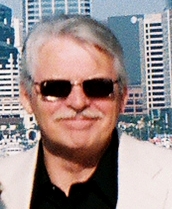 It matters not what the 'visitation' or readership is… This project began in January of 2017… and it will survive – and begin its restoration and advancement today.
We will begin the process of re-migration back to this site – but it will be a manual operation, so stay with us. All new postings will be located here. Metropolis Café is still an operational site, and will remain so. It is not due to how many come to this message – but who it affects – and I know that it has affected some individuals who chose to REMOVE their children from the public school system – the real Village of the Damned!
New posts have already been published – all in the same categories which we have maintained on Metropolis Café.
Until such time that the migration back to this site is complete, we invite you to follow this link to: Le Metropolis Café at Federal Observer for previous entries – ALL of which will eventually be back on this site.
Stay tuned and we will keep you updated. ~ Jeffrey Bennett, Publisher