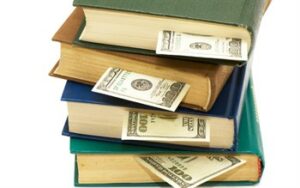 A bill introduced in Congress would offer $5 billion in federal tax credits for state-based education scholarship programs. An analyst at a libertarian think tank, however, argues that's not the way to go.
Under the Education Freedom Scholarships and Opportunity Act proposed in late February by Senator Ted Cruz (R-Texas) and Representative Bradley Byrne (R-Alabama), states would participate voluntarily and would have full control over the scope and purpose of their scholarship programs.
But Neal McCluskey of the Cato Institute admits while he likes the idea, he sees problems.
"The federal government has no right to be involved, no authority to be involved [in school choice] – and that includes a tax credit, even if it's for something that I like," he shares.

In a February blog entitled "Even Something as Great as School Choice Should Not Be Federalized," McCluskey warns that whenever federal funds are involved, it eventually leads to some degree of federal control.
"There's no way you bind future Congresses or even future Departments of Education from imposing rules and regulations on those tax credits," he tells OneNewsNow.
McCluskey writes while he believes Cruz and Byrne have good intentions, they "cannot let [their] hearts overcome … adherence to the rule of law – the Constitution."
Written by Bob Kellogg for One News NOW ~ March 15, 2019
FAIR USE NOTICE: This site contains copyrighted material the use of which has not always been specifically authorized by the copyright owner. We are making such material available in our efforts to advance understanding of environmental, political, human rights, economic, democracy, scientific, and social justice issues, etc. We believe this constitutes a 'fair use' of any such copyrighted material as provided for in section 107 of the US Copyright Law. In accordance with Title 17 U. S. C. Section 107, the material on this site is distributed without profit to those who have expressed a prior interest in receiving the included information for research and educational purposes. For more information go to:

http://www.law.cornell.edu/uscode/17/107.shtml