The president of the National Education Association and a man who identifies as a woman recently teamed up to teach kindergartners transgender ideology.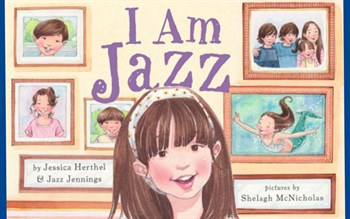 It was "Read Across America Day" on March 4, and NEA president Lily Eskelsen García and transgender Sarah MacBride of the Human Rights Campaign read the kindergartners' books on being transgender at Ashlawn Elementary School in Arlington, Virginia. The books were I Am Jazz and Julián Is a Mermaid. According to Breitbart.com, the teacher in that Ashlawn kindergarten classroom is Jaim Foster – "a gay man who lobbies for LGBTQ causes."
OneNewsNow spoke with culture commentator Linda Harvey, president of Mission: America. Harvey says the NEA no longer is about promoting pay and benefits for teachers – it's about pushing a leftist agenda.
"They have been at the forefront of pushing homosexuality and gender confusion in schools for at least 15 years, aggressively," she explains, "and every year it gets more and more extreme."
The Family Research Council seconds that, saying the NEA has been "a satellite office for the far-Left wing of the Democratic Party for years," and found it "urgent" to ally itself with the Human Rights Council.
"… This is exactly the kind of outrageous indoctrination that's caused millions of parents to pull their kids out of school and either move them to Christian campuses – or teach them at home," says FRC. "With radical sex ed around every corner – including first graders' – and now this dangerous excuse for 'story time,' it's no wonder that U.S. homeschooling is in the middle of its biggest surge in 20 years."
The NEA and HRC Foundation's "Welcoming Schools" program sponsored the reading event last week. However, Harvey argues that children from many families would not feel welcomed.
"… There are so many programs like this – these programs called 'Welcoming Schools' – and then you find out, No, it's not welcoming at all to parents and families with high moral standards for their children or who are people of faith," she laments.
According to Harvey, García has a personal bias by the fact that her son is homosexual. But the Mission: America leader says that doesn't give her the right to try and corrupt other people's children.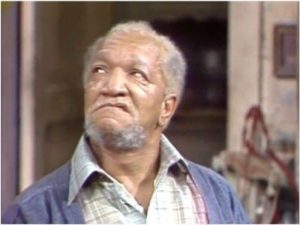 Boy bunny meets boy bunny
One of the books promoted on the "Welcoming Schools" website is A Day in the Live of Marlon Bundo – a pro-LGBTQ parody of the children's book written by Karen Pence (wife of Vice President Mike Pence) titled A Day in the Life of the Vice President. The parody, however, deviates from the wholesome nature of Mrs. Pence's book, as stated in the book synopsis:
"Meet Marlon Bundo, a lonely bunny who lives with his Grampa, Mike Pence – the Vice President of the United States. But on this very special day, Marlon's life is about to change forever when this very special boy bunny falls in love with another boy bunny.
"With its message of acceptance, this charming children's book explores issues of same gender love, marriage and democracy. Sweet, funny and beautifully illustrated, this book is dedicated to every bunny who has ever felt different."
Among the discussion questions suggested for teachers who read this book to their class are:
* "Why do you think Marlon and Wesley want to get married?"
* "How is the family in the story different from your family?"
* "Do you know anyone who is in a loving relationship like Marlon and Wesley?"
FRC suggests the NEA is a willing participant and plays a critical role in the LGBT agenda.
"For years, LGBT activists wanted to keep the goal of luring children into sexual confusion under wraps," says the Washington, DC-based pro-family group. "Now that they've hoodwinked a lot of the country on their agenda, these extremists no longer have to hide. In fact, they are increasingly bold – even boastful – about their real intentions of recruiting kids."
Written by Bob Kellogg and Jody Brown for One News NOW ~ March 12, 2019
FAIR USE NOTICE: This site contains copyrighted material the use of which has not always been specifically authorized by the copyright owner. We are making such material available in our efforts to advance understanding of environmental, political, human rights, economic, democracy, scientific, and social justice issues, etc. We believe this constitutes a 'fair use' of any such copyrighted material as provided for in section 107 of the US Copyright Law. In accordance with Title 17 U. S. C. Section 107, the material on this site is distributed without profit to those who have expressed a prior interest in receiving the included information for research and educational purposes. For more information go to:

http://www.law.cornell.edu/uscode/17/107.shtml