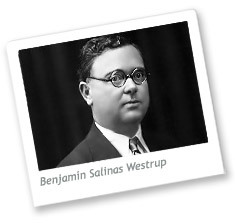 In 1840, the young Queen of England, Victoria, married her first cousin, Albert of Saxe-Coburg and Gotha, nephew of Leopold of Saxe-Coburg and Gotha, King of the Belgians. Victoria and Albert were of the same age, both born in 1819.
Victoria came to the throne in the nick of time; she turned 18 in 1837, and thus became heir to the throne of England just a few months before the decease of her uncle, King William IV of England. Her father, Prince Edward, son of King George III, and heir to the throne, had died when she was a baby. Thus, Queen Victoria was a grand-daughter of King George III.
Victoria and Albert were deeply in love with each other, and she bore nine children in the course of their marriage.
Prince Albert was a very intelligent young man and took much interest in public affairs and in social improvement of conditions for the working-class. So much so, that the royal couple were responsible for the first expenditures ever made by the British Parliament, for the improvement of the social conditions of the poor. So it can be said that Queen Victoria and Prince Albert initiated Socialism as a governmental policy.
One of Prince Albert's projects came to fruition with the creation of the famous "Crystal Palace" in London, built in 1851 to harbor and exhibit all sorts of industrial machinery. The exhibition became a colossal success.
Among the exhibits placed in the Crystal Palace, was a flour-mill invented by the brothers Westrup, originally from Bury St. Edmonds.
It so happened, that a wealthy Mexican landowner purchased the flour-mill and contracted with the Westrups, that one brother, John, should come to Mexico to install the mill.
John Westrup and his wife Bertha Andrews, duly arrived at the port of Veracruz, on Mexico's Gulf Coast, with all their family; sadly, they left behind in England an infant who was sickly and died not long after his parents had departed.
John Westrup and his wife had a very difficult time in Mexico – they were Protestants and all Mexico was Catholic. The Westrup family caught the smallpox and John thought they would all perish, so he investigated the possibility of burial in the churchyard of the local country church. He was informed that as Protestants, they could not be buried in that cemetery. Eventually, all recovered from their illness. One of John's sons became a Protestant preacher, and was important in the introduction of Protestantism into the North of Mexico.
John's expertise in the construction of mills procured him employment in mining as well as in flour-milling. He eventually constructed a flour-mill on the outskirts of Monterrey, Mexico. The mill was no longer in operation, but still standing, when I arrived in Monterrey in the Autumn of 1950.
One of the children of John and Bertha was Alice Westrup, who married a Monterrey man by the name of Jesus Salinas. One of their sons was Benjamin Salinas Westrup. (In Mexico, as in all Latin countries, surnames include the surnames of both of the parents).
Benjamin Salinas Westrup, a successful and energetic businessman, was my paternal grandfather.
And thus, my numerous family and I owe our existence thanks to Prince Albert and his Great Exhibition at the Crystal Palace in London, in 1851.
Written by Hugo Salinas Price for In This Age of Plenty ~ June 11, 2020
FAIR USE NOTICE: This site contains copyrighted material the use of which has not always been specifically authorized by the copyright owner. We are making such material available in our efforts to advance understanding of environmental, political, human rights, economic, democracy, scientific, and social justice issues, etc. We believe this constitutes a 'fair use' of any such copyrighted material as provided for in section 107 of the US Copyright Law. In accordance with Title 17 U. S. C. Section 107, the material on this site is distributed without profit to those who have expressed a prior interest in receiving the included information for research and educational purposes. For more information go to:

http://www.law.cornell.edu/uscode/17/107.shtml