The following post was originally presented to Kettle Moraine Publications by its author, Al Benson Jr. – in a five chapter format over a period of weeks during July of 2017. I chose to reread the entire series, at which time I also chose to re-present it to our readers as a single publication. It is a powerful and thoughtful read. We hope that it will turn the wheels of thought within you, helping you to make the right decision for your children. ~ Ed.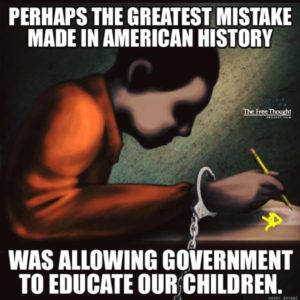 In the main filing cabinet in my office I have three bulging folders of material collected over the years from the early 1970s until now. These three folders contain all manner of material I have collected or people have sent me about the ongoing aberrations that take place in what all thinking people realize is our government school system. It's not a "public" school system; it's a government school system. This material comes from all over the country. Some of this stuff would really singe your eyeballs, and if you are like me, you can't read more than a little of it at a time without getting really ticked off. What some government school systems do to our kids is nothing short of criminal.
I have come to the conclusion, after over forty years of keeping tabs on this kind of thing, that these aberrations are what government education in this country is really all about. When I say that I am not indicting everyone who has ever taught in a government school. We have a niece in Illinois that teaches in one. She'd much rather teach in a Christian school, but she can't find one in her area that pays a living wage so she does what she has to to survive.
I will make one observation here and then move on. For several decades now we have had "sex education" in government schools in this country. Many have wondered where this idea came from. I know one source. In reading up on cultural Marxism for a speech I have to give later this month, I found that, way back in the early 1900s, a Hungarian Communist named Georg Lukacs was looking for one possible way to help tear down Western civilization. According to author and lecturer William Lind, Lukacs found it. Lind stated: "That same year, when he became Deputy Commissar for Culture in the short-lived Bolshevik Bela Kun government in Hungary, one of Lukac's first acts was to introduce sex education into Hungary's public schools. He knew that if he could destroy the West's traditional sexual morals, he would have taken a giant step toward destroying Western culture itself". It would be interesting for some honest researcher who had the time to go back and trace what Lukacs did and follow the thread down to America's government schools today.
When I started collecting all this info on government education I was also just beginning to learn about what was really going on in this country and in the world. My wife and I had a two-year old son and we wondered, with all that we were learning, how we were going to be able to educate him in such a way as to avoid all the perversity we were reading about that seemed to permeate government education. Later on our daughter came along, which magnified our concerns.
The learning process wasn't over, however, by a long shot. There was much more to come. Some if it is still coming. The learning process never stops. And one is not always enchanted with the things he learns about.
In September of 1974, we took a short trip to Oklahoma, close to the area I had briefly lived in during the late 1960s. I have never forgotten what happened after we got home from that trip because it changed our lives. It was a Sunday evening and my wife was cooking supper in the kitchen. I was sitting at the kitchen table (we've never been fancy enough folks to have a dining room) reading the Chicago Sun Times for September 29, 1974. An article on page 5 really caught my eye. To this day I have kept a copy of it. The title of it was Battle of the books in fundamentalist lion's den. It went into a situation that, up to that point, I had not even been aware of–the Textbook Protest going on in Kanawha County, West Virginia. I read the article, then reread it, and said to my wife "the way this article trashes these book protesters, they must be doing something right." They were, but you couldn't expect the "news" media ever to admit that. Forty three years later most of them still don't admit it. The media painted the book protesters as racist rednecks who didn't have enough good sense to appreciate what the virtuous government school system was doing for their kids. The problem for the government school system was that the parents were beginning to realize what the government school system was trying to do to their kids and not for them and they definitely didn't appreciate it. I've seen some of the stuff out of some of those books and I would not have wanted our kids to be subjected to it. So I felt the parents were right to resist, which, I suppose, makes me a redneck too.
With the help of the one honest, dedicated lady on the school board, Alice Moore, the parents were starting to find out just where the government school system they had always just blindly trusted their kids to planned to take those kids. They were not thrilled! In fact, the government education system in Kanawha County was so far out of sync with parental values (as it was in all the rest of the country also) that the parents picketed the government schools when school started in the Fall of 1974. Most kids stayed home. The local "news" media tried to sit on all this as long as they could, to confine it to the local area, but something like this can only be kept quiet for so long and the word got out. Had they had the Internet back then it would have happened much quicker.
Through the Summer and Fall of 1974 there followed a series of marches and rallies and some of the activity over the protest spilled over into 1975. In September of 1975 our family and my brother's family moved to Kanawha County. By this time we had learned enough about the government school system to realize that you were never going to reform it and get it back to what many folks fondly called "the good old days." If you couldn't reform it, the next best option was to secede from it, which is still the most viable option. One good thing that came out of that protest was the formation of several new Christian schools in Kanawha County, and while, eventually, most kids wound up back in government schools, not all did.
As I continued to research and read, I eventually got books by Samuel Blumenfeld and R. J. Rushdoony, both of whom had studied and researched far more than I ever could. From what I read in their books, I began to realize, as I learned the history of government schools in this country, that they had a bad beginning–literally from day one! The government school system in this country was the febrile brainchild of Unitarians and socialists right from the start, And, if that was the beginning, then what, pray tell, could you "reform" it back to? There never were any "good old days" for the government school system. There were only days when the Leftist radicalism was less apparent than it is now. The government school system started with the basic premise of undercutting the influence that church schools had been having on the education of children in the North. In the South it had never really taken hold as it had in the North, where it became mandated as a required institution–compulsory public education–right out of Karl Marx's Communist Manifesto.
I can see, as I go along, that this article is going to take more than one part, so I will wind up the first installment here except to note, regarding the Textbook Protest in West Virginia, for those who would like to read a little more in depth on it, I would recommend a book you can still get on Amazon, written by a former public school teacher, Karl Priest. It is called Protester Voices–The 1974 Textbook Tea Party. If you want to know what really happened there, I would recommend this book, because, even today, there are precious few media outlets that, when writing about this, will give you the real truth. Karl's book will give you the real truth and you need to know the real truth.
~ Part II ~
Regarding the situation in Kanawha County, West Virginia from 1974-76, I have several observations that were clinchers for my wife and I as to why our kids would never cross the threshold of a government school building.
While in West Virginia, my brother and I attended quite a few school board meetings for Kanawha County, which were held in Charleston. Any time we were able to go, the school board meetings always ended up being "standing room only" affairs. If you wanted a seat you got there early. People, once the textbook protest started, showed up for school board meetings because they felt it was a chance to express their frustration at what the school system was trying for force on their kids. Little did they realize at the time, to paraphrase a saying used during the global warming scam, "the agenda is already settled." And some of the school board members that spoke at these meetings were, shall we say, slightly less than candid. You always got straight, honest answers from Alice Moore. From some of the others it was a toss-up.
There was one meeting I recall, where one of the board members got caught in an untruth, and was called on it right during the meeting. He just laughed it off and continued on with whatever charade he was trying to peddle. At another meeting, one of the parents attempted to read a passage out of her daughter's 8th grade literature book. She hadn't gotten very far into it when the moderator informed her that "You can't read that in a public meeting!" To which the quick-thinking mom replied "If I can't read this in a public meeting then why is it required reading in my daughter's eighth grade class?" Excellent question! No answer was forthcoming. It seems the content of the book was so profane it could not be read in a public meeting but apparently it was not too profane to be read in an eighth grade literature class. Does that give you just a slight idea of where the government school system was (and still is)?
As an aside–I noted how full the school board meetings always seemed to be. In the town I live in now, when I was in better health, I used to go to the town council meetings regularly. Usually there was hardly anyone there. The only time anyone ever showed up was when citizenship awards were handed out to kids in the local government schools–and after that was done, parents and kids all departed, not bothering to stay for the rest of the meeting. I often wondered if it was just apathy or what. I reflected on that a bit–until a particular issue came up in town a couple or three years ago, which involved a referendum the townfolk had to vote on. The referendum passed–but only by 11 votes, which, to me reflected a basically split town. After that event I started looking at non-attendance at council meetings from a different perspective. It came to me why no one hardly ever went to town council meetings. Those who were satisfied with the status quo in town didn't need to be bothered going. They were going to get what they wanted anyway. Those who were not had realized that no one was going to listen to them anyway. They had already been to meetings to express their feelings and the town council, from the mayor on down, didn't seem to want to hear it–so why bother. As in Kanawha County, West Virginia–"the agenda was already settled." This all exhibited one thing to me. Beyond a certain point, many just get fed up with trying. That doesn't necessarily mean they are happy–and the discontent over not being heard will break out somewhere, at some time, just like it did in Kanawha County, West Virginia when it became entirely clear that the school board already had an agenda they were going to pursue and they were not about to let the parents' wishes get in their way. After all, all the parents did was to furnish the kids for the government school's noble experiments in humanism and pay for it all! Why should anyone have to have any regard for what they wanted?
I noticed something else in West Virginia (this event was a pivotal point in our lives) about the book protest. It was the fundamentalist Christians that seemed to be the most concerned about the raunchy stuff in the proposed textbooks. Folks in liberal (socialist) churches seemed, in the main, to have no problem with the secular humanist content of the books. Folks in most of the evangelical churches basically just sat the protest out. I'm not sure what they believed about the books, but whatever it was, it didn't reach them enough to get them mad enough to go out and try to do anything about them. To me, that was a sad situation, but it was not the last time I was to see such a situation.
I am not a fundamentalist Christian (and I don't say that to knock them by any means). I am a Presbyterian Calvinist, yet I saw major problems with these books, and with the concept of a government-run education system that sought to undermine the values Christian parents taught their children. In that instance, the fundamentalists and I were on the same page. Again, I reflected on all this and wondered why the evangelicals just sat this protest out, given the stakes involved regarding their children. It wasn't until we left West Virginia and moved to Indiana and attended an evangelical Presbyterian church there that I got my answer.
~ Part III ~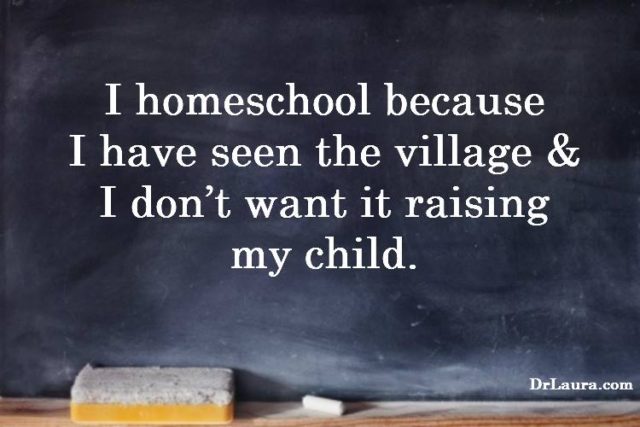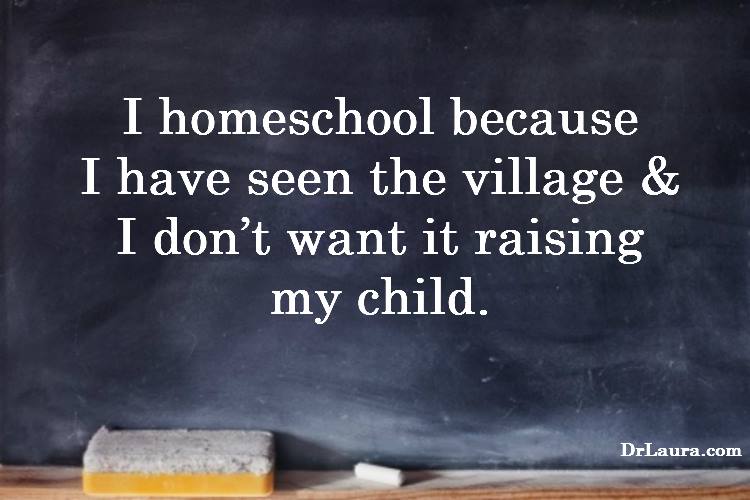 As I previously noted, it was not until we moved to Indiana that I grasped why most evangelical folks would not object to nor protest what went on in government schools.
In Indiana we found and attended an evangelical Presbyterian church because it was the only Reformed church we could find in the immediate area. We found a Christian school for our son to enter. Our daughter would not be ready for school for another year yet. Our son had previously been in a Baptist school in West Virginia. The new school in Indiana wasn't everything we could have hoped for but it was still better than a government school. At least we felt that way–many of the folks in the church we attended were not quite sure of that. Just about all the families that attended this church had their kids in government schools, which they were quite satisfied with. And they thought our kids would be much better off in a government school than in a Christian school. I hope, at this point, no one tries to tell me the Christian faith in this country hasn't been tampered with.
I think many of the people in our church in Indiana probably felt we were a little weird and as I talked to some of them I found that many, if not most, of their political convictions were not mine–and mine would never be theirs. I had seen too much to take their Pollyanna approach. I had a basic distrust of government. They thought I should love government.
After the time we had spent in West Virginia there was no way under Heaven our kids would go to a government school. They disagreed. They thought government schools were just great. They talked about how the local government schools had great sports and music programs and how our kids would benefit from all that. Although I didn't say it out loud, my first thought at those sentiments was "I'm going to sell my kid's souls for a good music program???" When I tried to tell them some of what I had seen in West Virginia it was simply beyond their ability to grasp. They couldn't, or wouldn't, believe the government education system would ever do what I described to them. Surely I must have been mistaken, or misunderstood what was being done down there.
They simply could not grasp the idea of little old ladies with broken shoulders and their arms in slings because the local and county law enforcement had hit them with billy clubs while they were breaking up textbook protest meetings. That simply was beyond their ken.
I recall one court hearing I attended, where the local gendarmes had arrested several protesters and one of them was one of the major protest leaders. His "crime" had been to talk to one of the police officers, asking them, please to not do what they were doing to these people. When the officer who had arrested him took the stand he could not even tell anyone what he had arrested the preacher for. He was asked several times by a lawyer that had been brought in to help the protesters and he remained mute–no reply. Justice in West Virginia! But the folks in our Indiana church didn't want to hear any of this. The government school system would never do what I said went on in West Virginia–end of conversation! So ours was most definitely the minority opinion in our church, but then, I guess that didn't surprise me all that much. Mine has been the minority opinion most of the places I have been in my life.
But the education question never totally went away, and at one point, we even got them to agree to listen to the headmaster of our Christian school one Sunday evening after prayer service. At that time, the headmaster of the Christian school our kids went to was from Southern Indiana and he described himself as a "Jeffersonian Democrat." He and I had many viewpoints in common, educationally and otherwise. Although the church folks listened to what he had to say that Sunday evening about Christian education, they didn't really buy it, and you could tell from the comments that followed. If we wanted to do it, well, we were a bit odd anyway so it was "probably okay" but they weren't having any. The following year he left the school and went back to Southern Indiana, for some pressing reason, I don't just recall why at this point. The headmaster that replaced him was less satisfactory. He was a nice guy, but he didn't know upside down from inside out and seemed to think he had it all figured out. He had a long way to go.
Awhile after that, due to circumstances I will not go into here, we switched schools and our kids ended up in a school run by a Nazarene church in a nearby town. Now these folks were doctrinally far away from us, but again, the school headmaster there had learned to think outside the box and he had read some of the same material by R. J. Rushdoony and others that I had read, so whatever doctrinal differences we might have had, we shared the same worldview when it came to Christian education.
In each of these Christian school situations we had needed help with tuition. My wife and I both worked, but we didn't make lots of money–no fat checks coming in from George Soros or the Rockefellers every month, and it wasn't easy. It was a sacrifice for us even with help.
Yet, how many evangelicals did we run into in Indiana that "just couldn't afford a Christian education" for their kids? They had two cars in the garage and a television screen in the living room that covered half of one wall, but a Christian education for their kids was simply "unaffordable." I said to my wife on several occasions "We are probably the poorest family in the church and yet we can, with help, manage it. Why can't some of them?" Actually, it was a matter of priorities. For most evangelical Christians in this country Christian education is just not a real big priority.
However, one year, we reached a point where there was no more help with tuitions available–anywhere. So, at that point, we had to make a decision as to where we would go from there. For us it was not all that difficult. The government school was never an option, and so we started checking into home schooling programs. When the church we were attending heard that, some of them went through the roof! They were willing to tolerate us with out kids in a Christian school, even though they would have rather had them in a public school, but when we decided to home school them, we had moved beyond the pale. That was just too much!
~ Part IV ~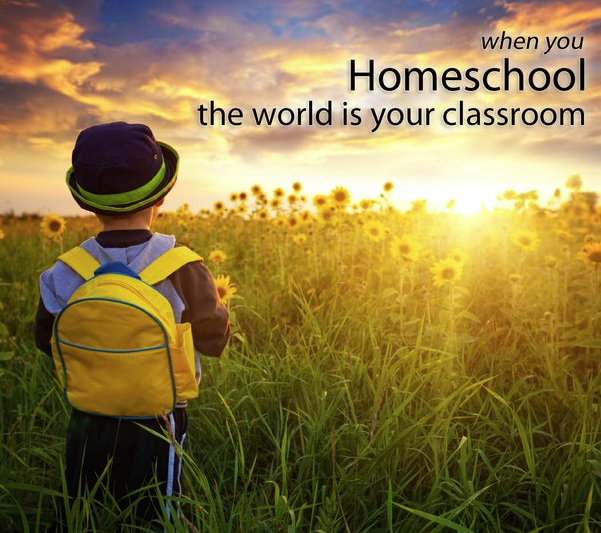 The reactions to our decision to home school our kids were fairly quick and followed certain patterns. A couple of folks decided that, as long as we were going to do this, they could help us out by giving us lists of books we should get and make sure our kids read. I recall two such lists, if I remember correctly. I did look over the lists to see what they had.
Interestingly enough, one of the books near the top of both lists was Catcher in the Rye. When I had worked at a college back in the East, many of the kids I knew there had that one as required reading, so I had a chance back then to browse through it on several occasions. Now maybe it's just that I am old fashioned, but my first reaction to seeing that on both lists was "I don't want our kids reading that!" Maybe some of you all have read that one and don't think it was as questionable as I did. There were several other offerings on both lists that I frowned at. There wasn't an awful lot on either list that I wanted our kids messing with. Now our kids were both readers and we bought them books when we could afford to and they read and reread many of them until the covers literally fell off them. We bought them C. S. Lewis' Chronicles of Narnia series and they read those until they were literally falling apart. I realize some folks disagree with some of Lewis' materials, but it was a lot better than some of what was out there. Anyway, the book lists were a flop.
Later on, after that, (and I didn't find this out until our kids were grown and our son told it to me), some of the ladies from the church pulled him aside one day and asked him if he wouldn't really rather go to a public school than to have to learn at home. I assume they were trying to get him to persuade us to put the kids in the local government schools. That didn't work either. My son told them that if he had to end up in a public school, he would just quit. At that point he was 16 and, therefore, old enough to do that.
In retrospect, that bothered me a little. My wife and I had made certain decisions that we felt were best for our children and they were trying to "rearrange" those decisions to what they thought was best.
So, with those two agendas not working, the next project was to send the pastor out to talk to us and talk us into doing what many, if not most, in the church figured we should do. You see. some of these folks had a problem with the fact that neither my wife nor I had a college degree, and in their minds you couldn't do anything without a college degree, preferably several, with a whole batch of letters strung out after your name. I don't think they felt we were stupid–it was just that we were ignorant and didn't know what we didn't know. I had tried to tell some of them who didn't know what the government schools in West Virginia and other places were doing and they didn't want to know that. So I guess that made us even!
Understand, when I say all this, these were not bad people. I think some of them had a genuine concern, but their worldview was not our worldview and they never could quite grasp where we were coming from. All they knew was that much of it turned them off and part of their solution to our situation was to try to make our kids as much like theirs as possible.
Anyway, the pastor came out one evening (his kids were in government schools which he thought were just great). And he was going to talk us into "doing the right thing" for our kids. So he gave us all his reasons why he thought the government schools were the only way to go with our kids and they would probably grow up culturally deprived if they couldn't attend them.
After he had completed his recitation, I said to him, "You've told us all the reasons you think we should put our kids in public school and now I'm going to tell you all the reasons we are not going to do that." And I had a list of reasons, not on paper, but in my head and so I started telling him what we knew about government education and our problems with it. When I got through, he said to me "You've thought this through pretty well haven't you?" I assured him we had, which was no lie, and then he said to me (and I have never forgotten this) "In light of what you have just told me, what I am suggesting to you must sound like blasphemy." To which I replied "You're getting pretty close." I guess I had made our point, either that or they all thought we were totally hopeless, I don't know which, because no one at church ever mentioned the education question to us again. From the pastor on down, they just dropped it.
And although this incident I am about to mention doesn't have specifically to do with our kids' education, I mention it anyway, because it is an educational issue. I had been asked to teach a Sunday School class, and there was a lot of "safe" material out there that I could have used that would have threatened or challenged no one. However, I chose to try to teach a class about secular humanism. They all professed to be "agin it" but most of them knew little about it or how it had infiltrated the churches.
This came up because I had previously taught a one session class about this and quoted extensively from The Humanist Manifesto 2, which they were obviously unfamiliar with. At the end of that class, one lady asked me if what I had used was John Birch material. I told her "I didn't use any John Birch material. What I gave you today was right from the Humanist Manifesto 2. What I gave you was right from the horse's mouth." They were astonished, they didn't have a clue.
Anyway, I don't know for sure, but I think that may have had something to do with my getting the invitation to do the Sunday School class. In order to have something for them to go by, I bought a book from the local Bible book store about secular humanism and showed it to the pastor. He took it, showed it to some others, whether it was the elders or not I don't know, but then he came back and told me some folks had problems with some of what was in the book. So he hemmed and hawed about it and so I just asked him up front, seeing that there were problems with parts of the book "Would you rather I just didn't do this?" I figured if the book was too rich for them, that gave them an out, but I wasn't planning on teaching something that made folks feel good. There isn't much education or challenge in "feeling good." They could get someone else for that.
The pastor came back in a week or so and said to go ahead and use the book. So I did, and I prepared a lesson for the first week and typed up a batch of material, both from the book and other sources, on secular humanism I had or borrowed. Every week that I did the class, which I think lasted for 3 months or so, I had a batch of reference material to hand out to everyone in the class so they had something on paper to take home with them and look over (I hoped).
But even though they finally agreed to let me do the class, there were still obvious reservations–to the point where they printed a disclaimer in the church bulletin each Sunday letting the congregation know the church probably didn't endorse everything in the book, so anyone who took the class did so at their own risk.
Interestingly enough, the class was packed–all kinds of people from the elders and deacons on down. I have never been sure if all those folks sat in because of what they could learn or if they were there to make sure I didn't go too far off what they considered was the deep end.
~ Conclusion ~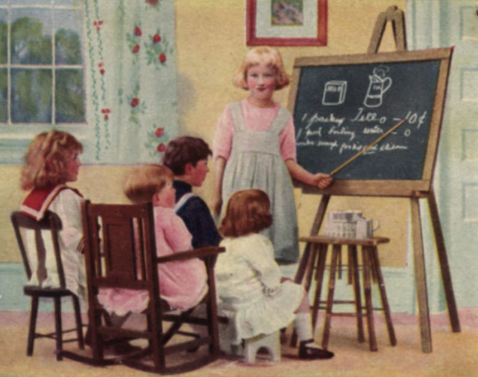 As my wife and I settled into the concept of home schooling we found that we needed some sort of structured curriculum that we could be comfortable with. Even in the late 1980s there were quite a few home school curriculum out there, though probably not as many as today. One of our daughter's friends, one time, commented to us "You guys home schooled before home schooling was cool." I hadn't thought of it that way but I guess she was right. In 1986 it hadn't been all that long since people in some states had had their kids removed out of their homes because they refused to put them in public schools. After all, for many officious bureaucrats Government schools were the sacred cows of the hour.
So my wife and I started attending home school book fairs and conventions when we could get to them. We started checking out books and listening to various speakers.
One thing I found with various home school curriculum was that the selection of history books was, for me, somewhat discouraging in the main, and the same held true for books I saw on government. Some of the books I saw at fairs looked pretty much like government school material with a few Bible verses sprinkled over it–just enough to make them palatable to home school families that didn't know an awful lot of history (and weren't likely to learn much with some of these books).
We finally came up with a curriculum for our kids, but I didn't use their history material. For our son I came up with a five volume series by Clarence B. Carson called A Basic History of the United States. It was published by the American Textbook Committee of Wadley, Alabama, originally copyrighted in 1983. It was a good, solid basic U.S. history that didn't dwell on a pile of politically correct drivel and I found that, when it came to the volume on the War of Northern Aggression, they got it right. Our son worked in that series until he completed high school. I also had him read current events articles out of the New American magazine and write out short reports on these.
For our daughter we came up with a book by Donzella Cross Boyle called Quest of a Hemisphere for American History. I liked this book because it went into the differences between republics and democracies–something most history books almost totally ignore. Our daughter was three years younger than our son and that seemed a better choice for her at that point.
In early 1989 we moved from Indiana to Illinois and my wife and I went to work for a Christian home school program there. The folks in our church in Indiana gave us a going-away party, at which they presented me with an electric typewriter. As I stated earlier, they were not bad folks, but I think some of what I did made them nervous and some of them were probably relieved to see us go. I seem to have had that effect on a couple churches over the years.
For awhile our daughter worked in the curriculum used by the home schooling program we worked in. One of the books they used for American history was an A-Beka book. This was a high school book and the title escapes me at this point. The home school program in Illinois used this as a two-year course in American history. So our daughter started reading in it and working through it and she finished the entire book in less than six months. Her comment to me at that point was "Dad, can we go on to something else for American history? This book was shallow."
So we did. A friend I worked with lent me a home school American history course that consisted of 16 cassette tapes, a whole book of notes and a great big bibliography to go with it. It had originally been done as a series of lectures by Pastor Steve Wilkins when he was still in Forest, Mississippi. It was called America–the first 350 Years. Contrary to much of what I had seen for American history over the years, this was history with some meat on the bones! This series had all the stuff most history books, even for the home school audience, either ignored or played down. The man who put this series together was not just a pastor, he was also a historian, and a historian from a Reformed Christian perspective. This was history our daughter could sink her teeth into–and she did–nothing shallow here!
We did the series together, tape by tape, late at night when it was quiet and if we came to something on one of the tapes she wasn't sure about, we shut the tape off and talked about it. She sat with a notebook on her lap and took notes through the whole thing. She finished her home schooling with this tape series and both of us learned much we had not known previously. This was like "all the history the historians leave out." The series started with Columbus, though Pastor Wilkins commented on possible European involvement here before Columbus–and it went through the end of "reconstruction" after the War of Northern Aggression. It stopped after that. Later, someone asked Pastor Wilkins why he had stopped after that, and I never forgot his reply. He said "Because everything after reconstruction was Post-America." In other words, everything after "reconstruction" was not the America the founders had given us–it was a whole different animal. He was right. None of us alive today has ever lived in the "real" America passed down from the Founders. We have lived in a clever counterfeit and most don't even realize it. The War of Northern Aggression was our French Revolution, and like France, we have never recovered.
Rev. Wilkins' history series was pivotal in our daughter's understanding of accurate American history and it made enough of a difference in her outlook that our grandchildren, who were home schooled, used this series also. The cassette tapes are long gone, but I think you can still find the series in MP3 today.
Had our children attended government schools, especially in the North, they would never have had the opportunity to learn accurate history. All they would have learned of history in the government schools would have been the "cunningly devised fables", taught to government school students, and that bemuse most evangelical Christians in our day–in other words, it ain't real history!
After working with the home school program in Illinois for several years, my wife and I moved to North Louisiana, where the church we attend has a classical Christian school and where the youngsters are taught correct history, not politically correct history.
Some may think I belabor the history question too much, but history is the area my calling has been in, and I have learned over the years, that if you don't get your country's history (and the world's) history correct, then you will most often come down on the wrong side of every political and historical discussion you ever get into because you will not have done the homework. Ask your average evangelical Christian, even in the South, what the War of Northern Aggression was fought over and 90% of them will say "slavery." And that is the culturally Marxist reply. It's not that these folks are intentionally Marxist, it's just that they don't know. The government schools most of them attended only ever gave them the culturally Marxist answer to the question of what the War was all about.
Among evangelicals in our day (and before) this has been a major problem–in the main, we don't know our history–and we will seldom get it in government schools. This is not said to belittle the efforts of those in government schools that try to teach accurately, but it is a sad commentary on the system they work for, that does not want them to teach accurately, no matter what the educational apparatchiks try to tell you. Until our evangelical brethren begin to understand this and remove their kids from the government school leviathan, not much will change. I have said this in the past, but will repeat it here in closing–if our view of the past is faulty, then our vision for the future will be also.
July 2017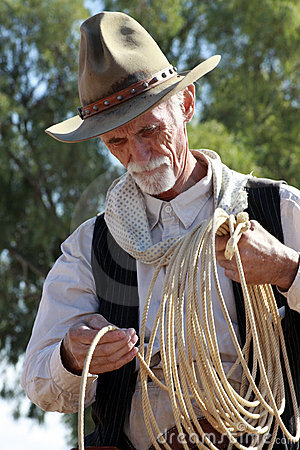 ~ The Author ~
Al Benson Jr. is the editor and publisher of "The Copperhead Chronicle", a quarterly newsletter that presents history from a pro-Southern and Christian perspective. He has written for several publications over the years. His articles have appeared in "The National Educator," "The Free Magnolia," and the "Southern Patriot." In addition to that he was the editor of, and wrote for, "The Christian Educator" for several years.
He is currently a Member, Board of Directors, Confederate Society of America and the Sons of Confederate Veterans, and has, in the past, been a member of the John Birch Society. He is the co-author, along with Walter D. Kennedy, of the book "Lincoln's Marxists" and he has written for several Internet sites as well as authoring a series of booklets, with tests, dealing with the War of Northern Aggression, for home school students.
Mr. Benson is a highly respected scholar and writer and has graciously allowed Kettle Moraine Publications to publish his works. We are glad to have his involvement with this project.
In addition to The Copperhead Chronicles, Al also maintains Revised History.
He and his wife now live in northern Louisiana.