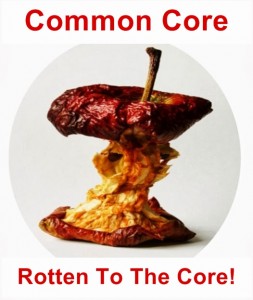 FLORIDA REPUBLICAN GOV. Ron DeSantis issued an executive order Thursday that officially eliminates any lasting vestige of the Common Core State Standards — a set of academic benchmarks that most of the country adopted before becoming the standards became a political lightning rod.
"I have heard parents from across the state loud and clear and they all agree that it's time to finally end Common Core," DeSantis said in a statement. "Our executive order today aims to ensure that Florida has the best academic standards in the nation and we eliminate Common Core."
DeSantis' move marks the final nail in the coffin for the controversial standards after nearly a decade of slow dismantling. The Sunshine State adopted the standards in 2010, but it began walking them back four years later, when a task force reviewed them, altered them and ultimately rebranded them as "Florida Standards."
The Common Core, backed by former Republican Gov. Jeb Bush, set markers for what students should know at the end of each grade. Supporters of the effort, which began as a result of concerned governors who said their K-12 systems weren't adequately preparing students for employment, cheered the standards as more rigorous and for setting a higher bar for students.
Opponents argue they ushered in an era of intense standardized testing that allowed little time for non-core subjects, like music, art and civics — the latter of which DeSantis said he hopes Florida's new standards emphasize.
The Common Core ultimately became a political pawn after the Obama administration named it as one way states could win billions of dollars in competitive funding by embracing tougher academic benchmarks. From there opposition snowballed, triggering a walk back from states across the country.
As it stands, 35 states and Washington, D.C. still use the Common Core standards, while 11 have announced major rewrites or replacements, according to Education Week.
"Common Core has failed teachers, parents, and our children," DeSantis said in a statement. "We will streamline standardized testing, make civics a priority in schools and increase the literacy rate."
School district officials in Florida had mixed reaction to DeSantis' move, which came as a surprise to many. While some cheered the elimination, others voiced concerns for what may replace the current standards and for their teachers who will once again be asked to shift gears.
"If I were a teacher I would be a little troubled because 'Here we go again. We are going to shift what I've been doing in the last eight to nine years,'" Pasco County superintendent Kurt Browning told Fox News. "Say we get another governor in four to eight years and they say, 'Well, we're going to shift those standards again.'"
Written by Lauren Camera for US News and World Report ~ February 1, 2019
FAIR USE NOTICE:

This site contains copyrighted material the use of which has not always been specifically authorized by the copyright owner. We are making such material available in our efforts to advance understanding of environmental, political, human rights, economic, democracy, scientific, and social justice issues, etc. We believe this constitutes a 'fair use' of any such copyrighted material as provided for in section 107 of the US Copyright Law. In accordance with Title 17 U. S. C. Section 107, the material on this site is distributed without profit to those who have expressed a prior interest in receiving the included information for research and educational purposes. For more information go to:

http://www.law.cornell.edu/uscode/17/107.shtml