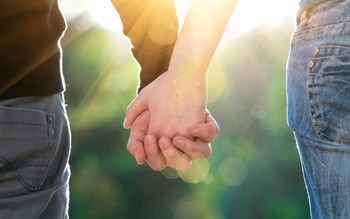 A California family group says mothers in the state have had enough of public schools exposing their children to radical sex-ed curriculum, and they're doing something about it.
Leaders of Informed Parents of California recently gathered on the Capitol building steps to make legislators and the State Department of Education aware of their outrage. Though this was the first rally, Greg Burt of the California Family Council says the new group is already making an impact.
"There [are] legislators now paying attention to them," he reports. "Some staunch Christian Republicans up here at the state Capitol are starting to pay attention and help them out."
Informed Parents is also planning to hold a sex-ed sit out Tuesday. The mothers are encouraging other concerned parents to keep their kids home from school that day to protest the contentious curriculum.
"When kids aren't in school, the state does not get the funding for that particular child that day," Burt explains. "Hopefully taking that funding from schools will start to wake them up."
The group is also planning additional rallies in March and May, when the proposed health curriculum framework will come before the State Board of Education for a vote.
~ Comment ~
It's way past time, for those that are able and have the means, to fully remove their children from the "pubic" school system. It is readily apparent that the state sees all kids as belonging to them and have been busily indoctrinating them to that end. In the long haul, there will be no retreat by the state education boards and they will persist in their promotion of atheism, socialism, abortion, and every other debauchery they deem useful to advance their agenda. ~ Sum Sense
Written by Christine Norvell for One News Now ~ February 18, 2019
FAIR USE NOTICE: This site contains copyrighted material the use of which has not always been specifically authorized by the copyright owner. We are making such material available in our efforts to advance understanding of environmental, political, human rights, economic, democracy, scientific, and social justice issues, etc. We believe this constitutes a 'fair use' of any such copyrighted material as provided for in section 107 of the US Copyright Law. In accordance with Title 17 U. S. C. Section 107, the material on this site is distributed without profit to those who have expressed a prior interest in receiving the included information for research and educational purposes. For more information go to:

http://www.law.cornell.edu/uscode/17/107.shtml